PRIVATE COLLECTORS SEEKING ALL MILITARIA FROM ALL ERAS!!!!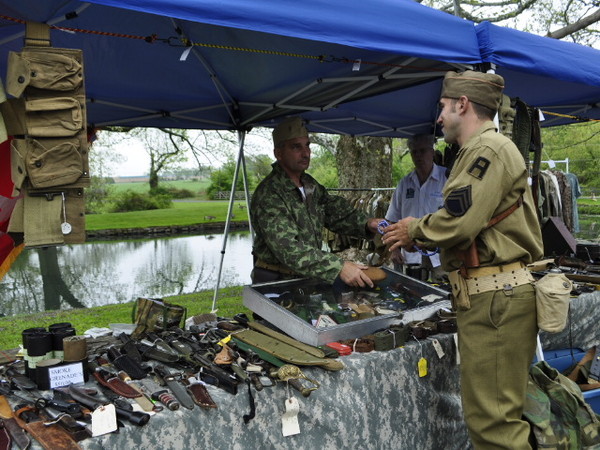 Mark Boyce

– Longtime collector has assembled a fine array of WWII related  militaria with a emphasis on German items. Mark takes collecting very seriously, with most of his material directly acquired from the vet or the family.  Take a moment to re-boot your brain after talking militaria with this man at a reenactment or local gun show.
Jim Cherry – Young Military collector & WWII Reenactor with the 35th ID Recon. For only collecting a few years Jim has assembled a great selection of authentic WWI  US uniforms. His real passion is WWII US Signal Pigeon items, which he collects to honor WWII Pigeoneer grandfather & uncle.
Come see us at SMG Sports Plex (Old Valley Forge Gun Show)


654 York Road, Warminster, PA 18974
June 14th & 15th 2014
September 6th & 7th 2014
December 6th & 7th 2014
WE BUY, SELL, & TRADE ALL MILITARY ITEMS!!!   WE ARE NOT DEALER JUST COLLECTORS!!!!